Bactericidal UV-C Air Purifier for premises
Please, specify the
price
Download detailed specifications in .pdf format.
Description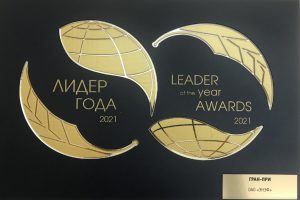 ADVANTAGES OF BACTERICIDE RECIRCULATOR NF
OWN FULL CYCLE PRODUCTION.
We have been manufacturing electronic ballasts/EPRA/ for ultraviolet lamps since 2001 and now, using our knowledge and experience in this area, we release a «conscious» product.
SAFE OPERATION.
Closed-type recirculator. It is used in rooms where there are people, pets, houseplants.
DOUBLE DUST CLEANING.
The inlet airflow is double filtered with a dust filter and a HEPA filter.
TECHNOLOGICAL AND DESIGN SOLUTION.
Formation of effective air circulation in the room. The air intake takes place from the bottom of the device through the side openings, and the air outlet in the upper part is made in such a way that dust does not accumulate in the air duct. Due to this organization of work, the accumulation of dust inside the device is minimized, thereby increasing the efficiency of the filters, which leads to savings in money.
MOBILITY.
By using the IEC power connector (like a computer), you can tailor the cable to the length you need. Also, you can easily move your recirculator from one room to another using the wheels included in the kit. Do you want your recirculator to hang on the wall? No problem! Wall mount kit included.
ADAPTED MODEL RANGE.
For the dimensions of each room: the volume of air to be disinfected is from 100 to 300 m³. Control and indication options from classic to touchscreen display.
RECIRCULATOR WITH «TURNKEY KITTING-UP».
Additional filter;
Wheels;
Wall mount kit fasteners;
Step by step instructions for lamp replacing the lamp;
Instruction manual;
 CONVENIENT INTERFACE.
Two-speed fan operation:  «day- night».
The minimum noise level is set using the «Night mode» button.
The presence of a light indicator that warns about the timing of lamp replacement and replacement filter;
INDIVIDUALITY.
The ability to apply a design / logo on the recirculator body, as well as change the color of the body itself, which allows you to form a single image of the company, a positive image and brand recognition.